Tech
What Is Moviebox Pro And Is It Safe For You?
These subscription-based streaming services can be found easily and are very affordable. The use of peer-to-peer file transmission to obtain licensed movies and TV programs is also very common. The trend has moved from the web and PC to mobile platforms. MovieBox Pro, a free movie app, has become very popular.
MovieBox Pro will be explained to you in this article.
What is MovieBox Pro?
MovieBox Pro is the replacement streaming app for the MovieBox app, which was abruptly discontinued in 2018. However, there are no official statements from the developers about the relationship between the apps. To help you understand the differences, we will first give you background information on the predecessor app.
MovieBox is a BitTorrent client which allows you to download fragments from large files from other users' computers. You can view and share the entire content by combining the fragments you have downloaded. You could download a complete movie or TV series. Movie Box Pro has been deemed one of the best Showbox alternative apps since similar apps were banned.
Let's now talk about MovieBox Pro. According to the official website of MovieBox Pro, it does not depend on torrenting. The developers have not provided any supporting information, so the claim is still unconfirmed.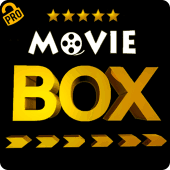 MovieBox Pro features include more than 15,000 movies and TV programs. It has switchable subtitles, audio, 360-pixel resolution, and H.265 compression. You can stream the content online or save it for offline viewing. Paid VIP subscribers who have taken out the 12-month, six-, or one-month plans get better resolutions, ad-free experience, and compatibility beyond smartphones.
The MovieBox Pro website has the app available for download. The app is compatible with Android and iOS devices, as well as Apple TV and Chromecast devices with VIP subscriptions. MovieBox Pro can be run on any mobile device without rooting.
MovieBox Pro: What is it that makes MovieBox Pro appealing?
MovieBox Pro app is downloaded and used by many people on mobile devices. Here are some of the most popular reasons.
1. Get Free Content
It's tempting to get something for free or at a very low price. MovieBox Pro users have access to many movies and TV shows for free and can view them in a decent resolution. Many users are still interested in the premium experience even though it is more expensive than the main platforms.
2. Downloads at high speed
MovieBox Pro uses a Content Delivery Network (CDN), to facilitate downloading. CDNs are made up of multiple servers located in different locations. Each server contributes data to speed up loading times. Cloudflare is one example of a number of CDNs that you may be familiar with.
3. It's easy to use
Platforms that provide paid content are now available as mobile apps instead of websites. This makes streaming easier than ever. MovieBox Pro is available on any mobile device so that anyone can stream their favorite shows and movies on the go. The app's interface is easy to use, with movies and shows ready to go in just a few clicks and organized into tiles. The setup is very similar to the popular premium movie streaming apps.
How to check your safety with MovieBox Pro
It is safer to be safe than sorry, as the old saying goes. This is true whether you're choosing a TV, movie, or streaming app for binge-watching. Before we get into the details of MovieBox Pro's safety, let us remind you how to verify that aspect of any streaming app.
1. Red Flags to Watch
It is best to be cautious before downloading or subscribing to an app like MovieBox Pro to make sure it is safe and reliable. You should be aware of any red flags and dangers in relation to how the app sources content and works.
2. Please read carefully the Policies and Terms
You should carefully review the privacy policies and terms of service as they may differ from one app to another. Do not trust anything that isn't confirmed or clear. Consider looking for alternatives if you find something that you don't agree with.
3. Verify that the App is from a trusted source
No matter what type of mobile app, an official store is the only reliable source. The App Store and Google Play Store, for example, ensure that apps come from trusted sources and meet standards.
Is MovieBox Pro Safe?
Let's now discuss the red flags associated with MovieBox Pro. Many are concerned legalities, privacy, and safety of mobile devices. Here are some reasons you might want to think twice before continuing with the app.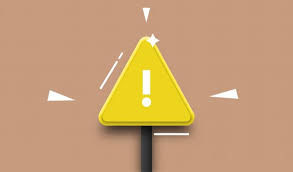 1. MovieBox Pro Content Sources Unknown
It is impossible to determine if the MovieBox Pro movies and TV shows are from the original distributor. It is obvious that data originates from multiple sources and host servers by the fact that MovieBox Pro uses a CDN network. You would not be able to tell if the content you are viewing is legal or pirated. There are legal issues that some CDNs face as well. You can find the latest news about these cases by doing a quick internet search.
2. MovieBox Pro Needs Google Account Login
To access all paid and free features, the app will require you to log in to your Google Account. One of the perks of this app is data recovery, which requires that you sign in and verify who you are. You can restore your saved TV shows and movies and download TV app , as well as your watch history, at any time. Even if the app has been reinstalled or deleted, this is still possible.
3. MovieBox Pro gets user data
MovieBox Pro may have access to some personal information depending on how you use MovieBox Pro's mobile app. MovieBox Pro can obtain your billing, credit card, and contact information when you purchase MovieBox Pro services. Another example is the collection of email addresses if you contact customer service or subscribe to newsletters. If you do not use the VPN for Android or iOS to hide your IP address, it can also be retrieved. These data could be private or sensitive to you.
MediaBox Pro can also request client data to be handed over if required by authorities that have a legal basis. MovieBox Pro's Privacy Policies will help you understand the terms and conditions.
4. For non-users, limited MovieBox Pro information
MovieBox Pro is not easy to find information about and will make you reconsider whether or not to use it.
On the official website, for example, you will only see the locked dungeon doors logo and the words "Private Garden" below it. Instructions to log in to Google Account are also provided. You will not be able to see what lies beyond the "door" until you have actually used it. The app is the same. Read More
MovieBox Pro is not available for evaluation if you only want to try it out. You can only rely upon reviews posted by other users online to evaluate MovieBox Pro. Actual testing is not reliable.