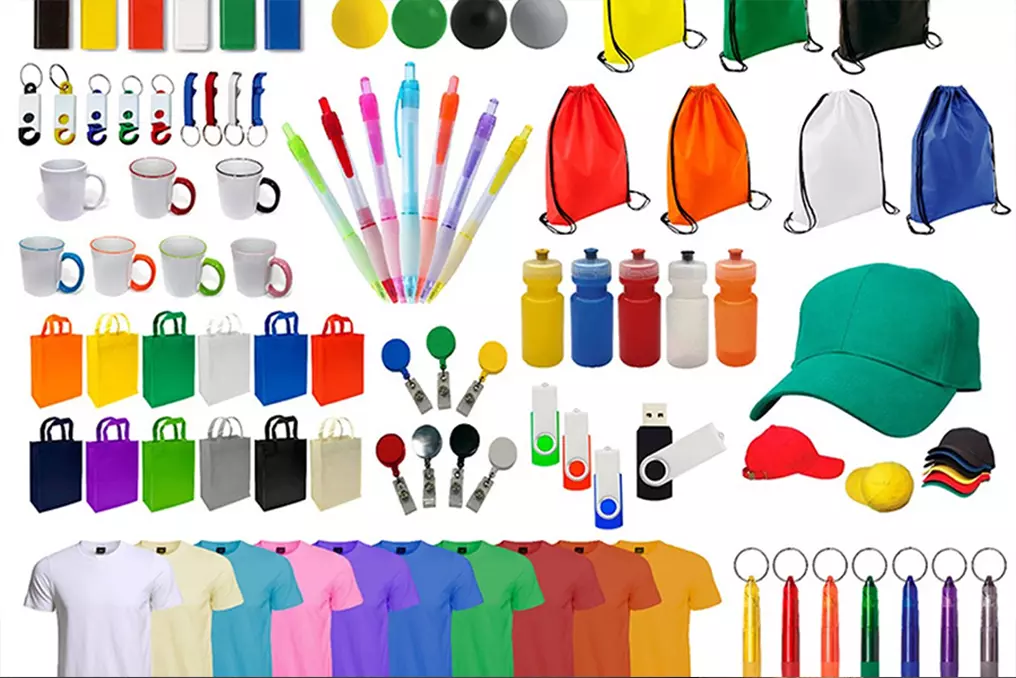 Business
Maximize Brand Awareness by promoting customized items 
By now your head might perhaps be spiraling around ideas, with so many different products to choose from, there's something for everyone. But one needs to think hard and understand who your target audience is and what they value. Do you think they would appreciate a very high-quality tote bag that is made from eco-friendly materials? Or any other product that suits their lifestyle? Read More
Customizing promotional items with logos encourages high visibility and brand awareness that leads to more sales and creates a recall value in the minds of the customer which helps them relate to the brand. Some of the products that can be customized for promotional reasons are bags, pens, business cards, calendars, clocks, coasters, water bottles or flasks, caps, diaries, desktop items, office files, face masks, laptop bags or skins, hoodies among many others.
Your employees are your biggest cheerleaders and the most accessible shareholders that can take your brand name to every household. If you get your company logo onto the products mentioned above; your employees will use these products daily and your company name will get noticed and highlighted thereby getting discussed every time one notices it.
Can you understand the reach you can get through this strategy? To understand more about this keep reading under-
The results identified through this strategy can be explained easily by understanding the "Five R's" which are as follows:
1. Reach of Promotional Items
When you compare the visibility a television ad or a newspaper ad gives to that of a promotional item. You'll be shocked! A television ad is only thought upon till the next ad comes up and similarly a newspaper ad is also read till the customer doesn't find something else that's more interesting to read or watch. However, in the case of a customized product, the exposure keeps on building for weeks, months, and also years in some cases. This is the Reach of customized promotional products and it keeps on generating impressions day by day.
Consumer Recall of Promotional Items
After reaching a customer, the next important thing is to remain in the customer's recall memory. They need to remember you, and through traditional ways of advertising, it gets very difficult. These three points make it easier when one customizes products – Branding, Messaging, and Call to Action.
Resonation with your consumers 
Resonance is the most important use of customized promotional products as a marketing strategy that not only connects but stays with them by becoming a part of their lives and works any day better than the rest. Only after the consumer resonates with your brand, does it helps the brand to improve their perception
2. Reaction to Promotional Items
Everything boils down to how a customer reacts to your brand, this is only what makes difference. Now, customers can act in many ways, some of which are – to learn more about your brand, and prefer your brand against your competitor.
3. The relative value of Promotional Items
When relativity strikes, understand that you've won a customer. Hence, it's important that the promotional items to be customized must be relative to your target audience and must be using the product often. Depending on the age group, your customized product should vary.
The above-mentioned points help us in understanding how customized promotional items can help build awareness.