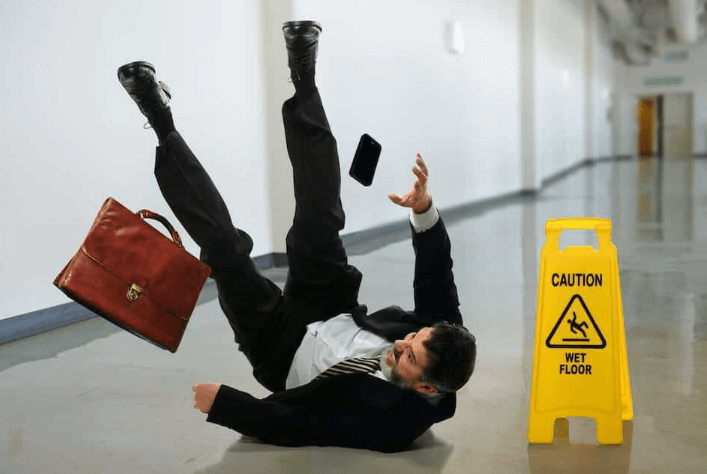 LAW
Determining Negligence in Slip and Fall Cases in Tyrone, Georgia
Slip and fall accidents can result in serious injuries to people if the property owner is negligent in doing their duty. You may be eligible for compensation if you were hurt in a slip and fall accident. Slip and fall accident lawyers can help you file a personal injury claim, prove culpability, and recover losses. If you suspect your injuries were caused by the property owner's negligence, learn more here about your legal options.
What are the common causes of these accidents?
Property owners have a responsibility to keep their facilities safe, yet slip-and-fall incidents can still happen due to a variety of circumstances. Dangerous staircases, damp or slippery flooring, uneven surfaces, and disorganized pathways are all common reasons. These dangers can result in accidents and injury.
What are the common kinds of injuries?
In general, it has been seen that slip and fall accidents have led to a wide range of injuries, from minor to serious. Broken bones, soft tissue injuries, brain injuries, and spinal cord injuries are all common. These injuries can have serious consequences for a person's health and independence.
What is the duty of care?
In Georgia, property owners have a duty of care to maintain their premises safe for guests. They must undertake frequent inspections, repair any flaws as soon as possible, and alert visitors about any dangers. To win a premises liability lawsuit, you must demonstrate that the dangerous situation caused your injuries, that the owner was aware of it or should have been aware of it, and that they failed to address or warn you about it. You may be entitled to compensation if you can demonstrate these factors.
Comparative negligence:
Even if you are partially to blame for a slip and fall accident in Georgia, you can still seek compensation. You can claim damages under the state's modified comparative negligence legislation if your liability is less than 50%. Your reimbursement would be reduced by your amount of culpability, with the remainder paid by the owner's or store's insurance.
Final thoughts:
To claim compensation after a slip and fall accident, you must show that a property owner or company was negligent and that their carelessness caused your injury and losses. Accident reports, images, video footage, eyewitness accounts, and medical records can all help your case. It might be tough to prove culpability, but an expert slip-and-fall injury lawyer can help you gather evidence and create a solid claim.