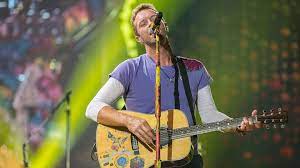 Entertainment
Canada's Jonah Haber directs stunning music video for 'The Tonight Show'
Canadian director Jonah Haber is fascinated by the volatility of his profession. This award-winning filmmaker is driven by the prospect of a life-altering work opportunity that will take them to far-flung locations and allow them to learn about different elements of the human condition through the medium of cinema. His dedication to his work shines through in every endeavour, and he consistently motivates and inspires his crew as the set's leader.
The art of directing is to make the theoretical into something tangible. Simply put, my job is giving form and meaning to what has previously been only in the written word, be it a brief, a script, or a concept. Everything from the wall colour to the size of a major prop to the time of day and the emotional motive for a scene must be considered and carefully crafted into a unified visual experience. "It's my job to take what I think the screenplay means and communicate that to the audience," Haber explains. Learn More
Haber has reached the pinnacle of his field because he consistently provides sound interpretations. Haber has demonstrated his talents for a global audience through his work with illustrious clients such as Royal Bank of Canada and Microsoft on national advertising campaigns and prominent performers such as Maisie Peters and John River on hit music videos. In addition to directing stars like Astronaut Chris Hadfield—the first Canadian to perform extravehicular activity in space and the former commander of the International Space Station—his film Equinox was selected for dozens of prestigious international film festivals, including the Oscar-qualifying Hollyshorts and Flickers Rhode Island International Film Festival. For some, it could be difficult to pick a single defining moment from such a distinguished career, but for Haber, it was simple: the last hour of filming the Tate McRae music video "You Broke Me First" for The Tonight Show Starring Jimmy Fallon.
Having heard and like the song, I was eager to begin working with Tate on the project. My proposed idea was not only one of my personal favourites, but it also required the most intricate and carefully orchestrated blocking and camera motions I had ever performed on a project. There were a lot of moving parts, and I had to spend a lot of time making sure they were all in place before taking the photo. The day before the shoot served as a pre-light, but even so, not everything was ready for the big day. For the first half of the shoot day, we worried about whether or not we had all the pieces in place. Everything fell into place perfectly in the closing hour. Everything from the choreography to the camera work to the lighting to the performance was spot on. For Haber, the high point was "those three minutes of watching the perfect take play out in front of me and understanding I pulled it off." Read More
This film was produced in early 2021, right when the worst of the COVID 19 epidemic was hitting. Instead of having the musicians take the risk of appearing live on late night shows, they were opting to pre-record their performances and have their videos premiere on the show. Upon reading the RCA records' creative brief, Haber immediately realised he had to helm the project. With over 500 million streams on Spotify alone, it was clear that Haber had successfully captured the client's vision for the song.
No one can compare to Jonah when it comes to being a highly effective and detail-oriented director. He is an exceptional leader because he has a clear creative vision that he is able to realise through hard work and determination, no matter how difficult the task at hand may be. "Jonah is a creative problem solver who can bring larger-than-life creative concepts from script to screen," says Producer Sahil Mirchandani, who collaborated with Haber on the video performance. "I am consistently amazed at how he is able to not only come up with such interesting creatives, but also bring the practical elements to life in order to make these projects shine on camera."
The design relied on a complex video gimmick, wherein the camera feed was simultaneously shown onto several screens behind Tate during her performance, resulting in a continuous loop. For this to work, Haber had to be extremely precise and specific with a number of mathematical equations, including the timing of the camera movement, the angle at which it filmed McRae, her body alignment, and her performance style. The fact that the whole thing was shot in a single, uninterrupted take is easily the most impressive thing about the video. But Haber is an expert in this field, and he understands the importance of meticulous preparation in achieving success.
Haber's efforts were fruitful. In January of 2021, the clip was broadcast live on NBC's The Tonight Show Starring Jimmy Fallon. Over 1.4 million people have watched the video on YouTube, and the season in which it was shown regularly attracted an average of 345,000 viewers per episode. McRae's career was likewise propelled by this. Her single "You Broke Me First" has been streamed over 250 million times from across the world and has sold over 1 million copies, earning her a Platinum Record. McRae is one of the 100 most-streamed artists on Spotify, with over 24 million monthly listeners. That Haber contributed to such remarkable achievement fills him with pride.
It was completely unbelievable. You probably spent your childhood watching The Tonight Show. Witnessing the work I directed air live on Jimmy Fallon's show was an indescribable experience, especially given the celebrity status of the host. It was a watershed point in your career, when you realised how much your childhood interests and passions related to the work you do now. He says, "It was humbling, but it also gave me a great sense of satisfaction in the work I had done.